Can you believe it's December already? And Christmas is literally 2 weeks away. If you're not
sure what to get for the special natural in your life, don't worry, we've compiled a huge list of
the most popular and sought-after natural hair and beauty tools, products, appliances, apparel, and more.
There are quite a few items on my radar this year, so let's get started with the most sought after gifts by naturalistas everywhere!
From natural hair tools, hair care products, apparel, and even something for the little naturals (and the men). Check out our 2016 Ultimate Holiday Gift Guide for Naturals:
NATURAL HAIR CARE TOOLS & APPLIANCES
1. Gold N' Hot Professional Conditioning Heat Cap ($39.99)
For optimal deep conditioning this is a must-have. Just apply your conditioner and let the conditioning cap do the rest. This replaces your plastic conditioning cap and by warming up the conditioner, it allows ultimate penetration.
2. SLAP Satin lined caps ($4.99)
Wear it to bed or wear it in the streets, the trendy caps by SLAP not only look stylish but also keeps the hair protected from damage and breakage with its satin lining.
3. Q-Redew Hair Steamer ($69.95)
Another hydration must-have, the Q-Redew hair steamer adds moisture and elasticity back into dry hair almost instantly. Use the steamer to moisturize, reshape, restyle, hydrate and deep condition hair.
4. AQUIS Lisse Luxe Hair Towel ($30)
Body towels can be damaging and cause unnecessary stress to the hair, especially for those with tightly coiled or Afro-textured hair. Get yourself (or gift someone) this luxury hair towel instead to help protect the hair from unnecessary damage.
5. Goody Tanlefix Gentle Detangling Brush ($7.99)
A light-weight detangling brush that easily glides through curls and coils without causing damage to your hair. Works great for stubborn tangles and knots and the uniquely-designed handle gives extra support and a comfortable hold. Here are 6 more detangling tools that work well for natural hair.
6. Deva Blow Dryer with Diffuser ($149.99)
The first hair dryer and diffuser created specifically for curly hair, the Deva diffuser will help you get full, voluminous curls and Afro styles. It provides a 360-degree air flow for gentle drying for curly hair.
7. Laila Ali Soft Bonnet Hair Dryer ($39.99)
I love this hair dryer. It sets hair fast by using an ion-infused air flow which is perfect for getting beautiful roller sets and other hairstyles. Use this to process treatments and deep conditioning for healthy, hydrated curls.
8. Goody Flexible Rod Curlers ($14.29)
Create gorgeous flexi-rod curls with Goody's Flexible Rods Curlers. These simple, easy-to-bend curlers create gorgeous spiral curls on various hair textures and never go out of style.
9. Filtered Shower Head System ($39.99)
A filtered shower head removes chemicals from the water that could cause stress on the hair over time, leading to breakage. DSIKER's shower head removes chlorine, hard water deposits, harmful chemicals, toxins, heavy metals, bacteria, pesticides, rust and odor from your shower water. Learn how hard water can cause breakage and damage to your hair here.
NATURAL HAIR CARE PRODUCTS & GIFT SETS
1. Shea Moisture Raw Shea Butter & Argan Oil Repair & Transition Kit ($19.99)
Perfect for naturals at any stage of their natural hair journey. From transitioners to long-time naturals, the repairing kit by Shea Moisture helps repair, nourish and protect delicate strands from damage and stay hydrated.
2. Hairfinity Hair Ultimate Revival Kit ($100)
The Hairfinity revival kit includes everything you need to maintain your natural curls and coils. Complete your entire hair care routine with this kit that will cleanse, hydrate and strengthen the hair.
3. DevaCurl The Kit for All Curl Kind ($25)
For curly girls taking the "no-poo" route, DevaCurl's kit for all "curl kind" is a gentle, non-lathering cleaner that is safe to use on all hair types, including color-treated hair. The curl kit makes the perfect kit for naturals with super curly hair.
4. As I Am Coils and Curl Care Travel Kit ($23.99)
If you're gifting the traveling natural, the Curl Care travel kit by As I Am includes everything she will need to keep her hair flawless while traveling. The set includes six 3-ounce size samples of their coconut CoWash, leave-in conditioner, hydrating conditioner, curling jelly, twisting cream, and double butter cream.
5. Madam C.J. Walker Curl Enhancing Essentials Kit ($38)
Specifically designed to enhance your curls and coils, the Curl Enhancing Essentials kit contains a trio of must-have products for every curly girl. The cleansing conditioner, rich butter-creme, and nutrient-rich oil work together to strengthen and hydrate your curls while adding essential vitamins and nutrients to the hair.
APPAREL & FASHION GIFTS

1. NuNapptural Apparel Black Queen Sweatshirt ($40.50)
A celebration of the royalty in black ancestry, this cool sweatshirt would make a great gift idea. Whether it's for yourself or someone else, let the world know that you take pride in your rich heritage and worth in this dope sweatshirt.
2. Melanin Apparel My Curls Have No Reason to Lye Sweatshirt ($38)
I love the play on words from the My Curls Have No Reason to Lye sweatshirt by Melanin Apparel. It comes with pink and black lettering and can be worn with many hair styles.
3. NuNapptural Apparel Keep Calm and Go Natural Long Sleeve ($34)
The Keep Calm and Go Natural sweatshirt is a cozy sweatshirt that celebrates the movement of women transitioning to wearing their natural hair. The sweatshirt comes in various colors.
4. NuNpptural Apparel "These Curls Ain't Loyal" baseball cap ($18.99)
It's the perfect cover-up for when you're having a bad hair day. Maybe you just didn't have time to twist and style your hair, but you have things to do. This tongue-in-cheek curl cap is the cutest gift idea.
STOCKING STUFFER GIFT IDEAS
1. Natural Boar Bristle Brush ($11)
An all-natural, 100% boar bristle brush helps keep hair in place for the natural who loves to try different styles and look polished. This brush will smooth edges and protect the hair from breakage by minimizing unnecessary friction.
2. Shea Moisture JBCO Strengthen Grow and Restore Travel Shampoo & Conditioner ($3.99)
These are the perfect travel size and makes for the perfect stocking stuffer idea. Shea Moisture is popular in the natural hair community for providing consistent products that moisturize and strengthen natural hair. The JBCO line is no different and helps to fortify and restore dry, dull and damaged hair.
3. Oyin Handmade 5-piece Snack Pack for Hair ($21.99)
Oyin Handmade's hair snack pack fits perfectly in your gym bag, purse, or overnight bag. It's ideal for those naturals who are always on the go and want to stay flawless while doing so. It includes everything you need to complete your hair regimen while away from home.
4. MAC Nutcracker Sweet Nude Mini Lipstick Kit ($35)
Who doesn't love lipstick?! I recently jumped on the lipstick bandwagon and never looked back. The MAC nutcracker lipstick kit is perfect for naturals who love a good-quality lipstick that moisturizes and won't fade throughout the day. The nude collection works great for various skin tones.

5. DryBar Slumber Party Silk Pillowcase ($45)
For people like myself who don't necessarily like sleeping with a satin bonnet, Drybar's 100% natural silk fiber pillowcase will keep your curls protected from frizz and breakage. Your curls will glide smoothly across your pillowcase. It's the perfect gift for the natural who sleeps hard through the night.
6. Goody Ouchless Elastic Hair Bands ($2.50)
The ouchless elastic hair bands by Goody are great for pulling your hair back in a ponytail, banding, or for keeping your hair out of the way while styling. There are no metal hooks or seams to pull and snag at your hair, so there's no breakage.
7. Goody Ouchless Shower Detangling Comb ($3.19)
This is probably my favorite detangling tool. It's a flexible detangling comb with easy-glide teeth and a handle to hang in the shower. It can be used to detangle wet or dry hair and doesn't pull at your tresses.
8. Haifinity Healthy Hair Vitamins ($25)
Hairfinity hair vitamins help nourish and strengthen the hair from the inside out. For the natural whose particular about what she puts in her body, these vitamins contain strengthening amino acids, nourishing essential minerals, and vitamins to increase hair elasticity.
9. Scalp Stimulating Shampoo Brush ($19.98)
Everyone has been raving about this shower brush this year. It stimulates the scalp and improves circulation to help promote hair growth. You can use it in the shower with your shampoo to help eliminate dandruff and dry, flaky scalp or on dry hair as needed.
10. Curls, Curls, Curls by Samantha Harris ($19.95 paperback)
Whether you're rockin' tight curls, kinky curls, or loose curls this book is a great read for all curl types. With over 60 fabulous step-by-step hair styles, this is definitely a gift that pays for itself and gives tons of styling options for when you may be in a style rut.
HAIR & BODY CARE FOR BABIES/KIDS
1. Shea Moisture Camomile & Argan Oil Baby Calm & Comfort Kit ($19.99)
A great gift idea for new moms with small babies. The soothing chamomile and argan oil will help comfort baby's delicate skin. It also helps relieve irritated skin from diaper rash and eczema.
2. Born Curly Hair Care for Curly Kids & Babies ($13.99)
Born Curly is the first certified organic line of hair care products made specifically for kids and babies with curly hair. You can feel at ease giving this kit to new or expectant moms for their little ones this year. Mom can even use them for herself.
3. Earth Mama Angel Baby Body Wash & Shampoo ($9.99)
A creamy, tear-free, Castille-based cleanser that is gentle enough to use on baby's skin and hair. It is toxin-free and safe enough for all ages and won't dry out baby's skin or hair.
4. CaraBNaturally Gift Basket ($45)
Moms will love using the CaraBNaturally line for their babies and little ones. Their products strengthen, soften, and hydrate the hair keeping your babies hair smooth and silky. Moms and babies can even use these together because they work so well.
5. Ouidad Krly Kids No More Knots 2-in-1 Conditioner ($15)
Ouidad's 2-in-1 detangling rinse and leave-in conditioner will make shampoo time easier and less painful for both mom and child. Whoever you give this gift to this holiday, I guarantee they won't stop thanking you.
6. Burt's Bees Baby Bee Shampoo & Wash ($8.99)
Another tear-free shampoo, Burt's Bees has created a natural, plant-based shampoo and body wash that works well enough for the entire family, but is especially gentle enough for babies. It is fragrance free and contains 99.9% natural ingredients.
GIFTS FOR THE NATURAL MAN
1. Shea Moisture for Men Grooming Gift Set ($40)
Whether you're buying this for your dad or your man, he will definitely love this aromatic men's grooming set. It contains soap, body wash & scrub, body lotion, scalp conditioner, shampoo and a facial wash & scrub.
2. Melanin Apparel Malcolm Taught Me Sweatshirt ($42)
For the conscious brother in your life, get him this fall-friendly sweatshirt that pays homage to one of the greatest black educators in history.
3. The Man Can Bath and Body Gift Set ($39.99)
The Man Can is a 100% natural grooming set for men. It has a fresh, spicy scent and is perfect for the special man in your life who is conscious about what he uses on his body. The set contains soap, shave gel, bay rum oil, hand butter and a body scrubber.
4. Beardscape Beard and Hair Trimmer ($59.95)
Rated as the ultimate tool for managing facial hair. Any man who likes to groom his beard and/or mustache will love this 5-speed beard and hair trimmer. It comes with a ceramic blade for a closer, smoother shave than the normal stainless steel.
5. Sandalwood Beard Comb for Men ($16.97)
This sandalwood beard comb comes in a synthetic leather case and gift box, which makes it perfect for the holidays. If the special man in your life is rocking that Rick Ross or James Harden type of beard, then you may want to grab him one of these to help keep his hairs tamed.
6. Kiehl's Nourishing Beard Grooming Oil ($27)
This lightweight oil won't weigh your guy's beard down or make it greasy. It's perfect for light moisturizing of the hair and the skin. It smells great and helps relieve dry, itchy skin under your man's beard.
7. Burt's Bees Men's Gift Set ($25)
This gift set if good for younger and older men. It contains everything he needs for building the perfect skincare regimen. The gift set contains shaving cream, aftershave, body wash, lip balm, and hand salve.
8. Koils by Nature Deluxe Beard Kit ($60)
Another awesome gift for helping your guy build a great natural skincare routine. The beard kit contains a beard and face cleanser, shaving foam, moisturizer, beard butter, and beard oil. Made of some of the best natural oils on earth, the entire kit works together to give your man a soft, touchable beard.
9. Harrison Blake Apparel Subscription Box ($25 per month)
I had the pleasure of trying out the Harrison Blake Apparel box and thought it would make a great gift for a special guy. The quality of the items were stellar and very stylish for a dapper, distinguished type of guy. Each box contains a neck tie and 4 additional accessories. The box I received contained a neck tie, pocket square, trouser socks, a lapel pin, and a bracelet.
These are a few suggestions of gift ideas for your natural friends, family, co-workers, new moms, the newly engaged, a little bit of something for everyone. I hope you enjoyed!
What's on your holiday wish list this year?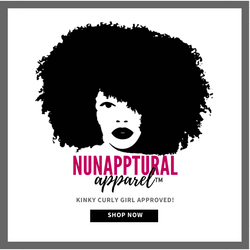 Like this post? Be sure to share!